Big Ole Chicken Fried Steak!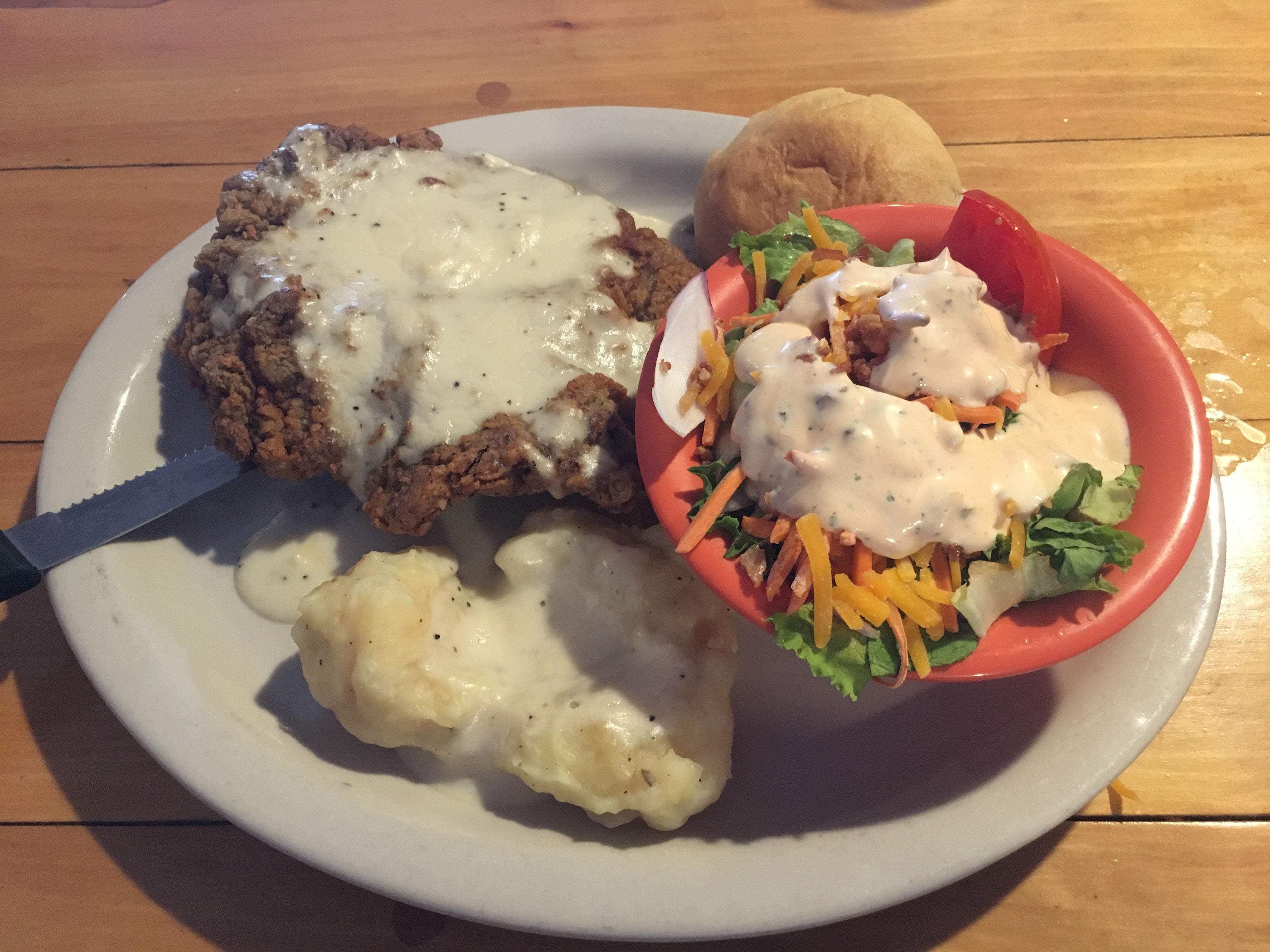 Are you looking for a great chicken fried steak? I mean a real steak, hand breaded, with a soft texture, a tender cut of real beef, with huge flavor?
I was starting to give up on getting a real authentic Texas sized chicken fried steak, until I went to "The Moore's Store" in Ben Wheeler, TX. Let me tell you first hand, the platter is huge (the picture does not do it justice). The round steak is tender with tons of flavor - you can't pass this up. This chicken fried steak is hand breaded with actual tenderized round steak, not a bunch of pressed beef parts held together with pre-made breading. I was really impressed.
To sweeten the deal, you have the confidence that The Moore's Store in Ben Wheeler, TX uses only beef...straight off the ranch from JT2. The beef is all natural, pasture raised, with tons of flavor. Our family works hard to provide high quality beef with no antibiotics, no hormones, no preservatives, just fresh clean, local beef. Give it a try, it will be at the top of your list. 
Leave a comment
Comments will be approved before showing up.