Grand Saline Sun Article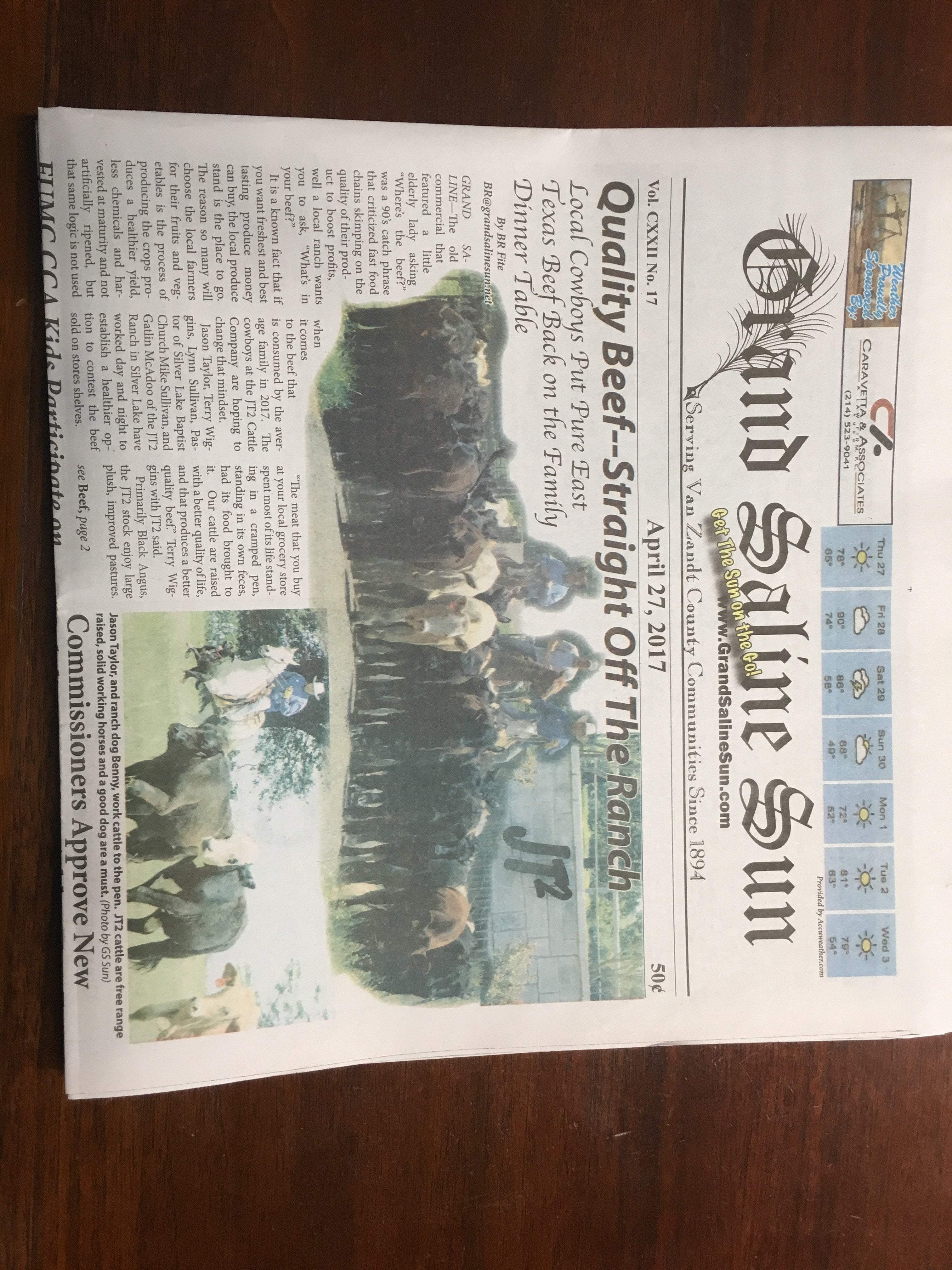 Recently the Grand Saline Sun prindted an article about JT2 Beef. The focus of the article was on the quality of beef you buy. Either on-line or from your local store. The newspaper did a great job of capturing and expressing our mission. We want to be your on line beef provider by replacing the beef you buy at the grocery store. When you want to guy beef steaks online we want you to think of us. In fact any of your beef buying needs, we want to take you back to the old days, where beef was raised on a ranch.
To accomplish this we work hard to provide high quality beef straight off the ranch...straight to you. But we offer it at competitive prices that rival your local grocery store. And additional piece of information that was not presented in the article was our shipping. We also want to make you live easy, sign up and receive a recurring order that ships beef to your front door.
See the full article at www.grandsalinesun.com
Leave a comment
Comments will be approved before showing up.