High Quality Hay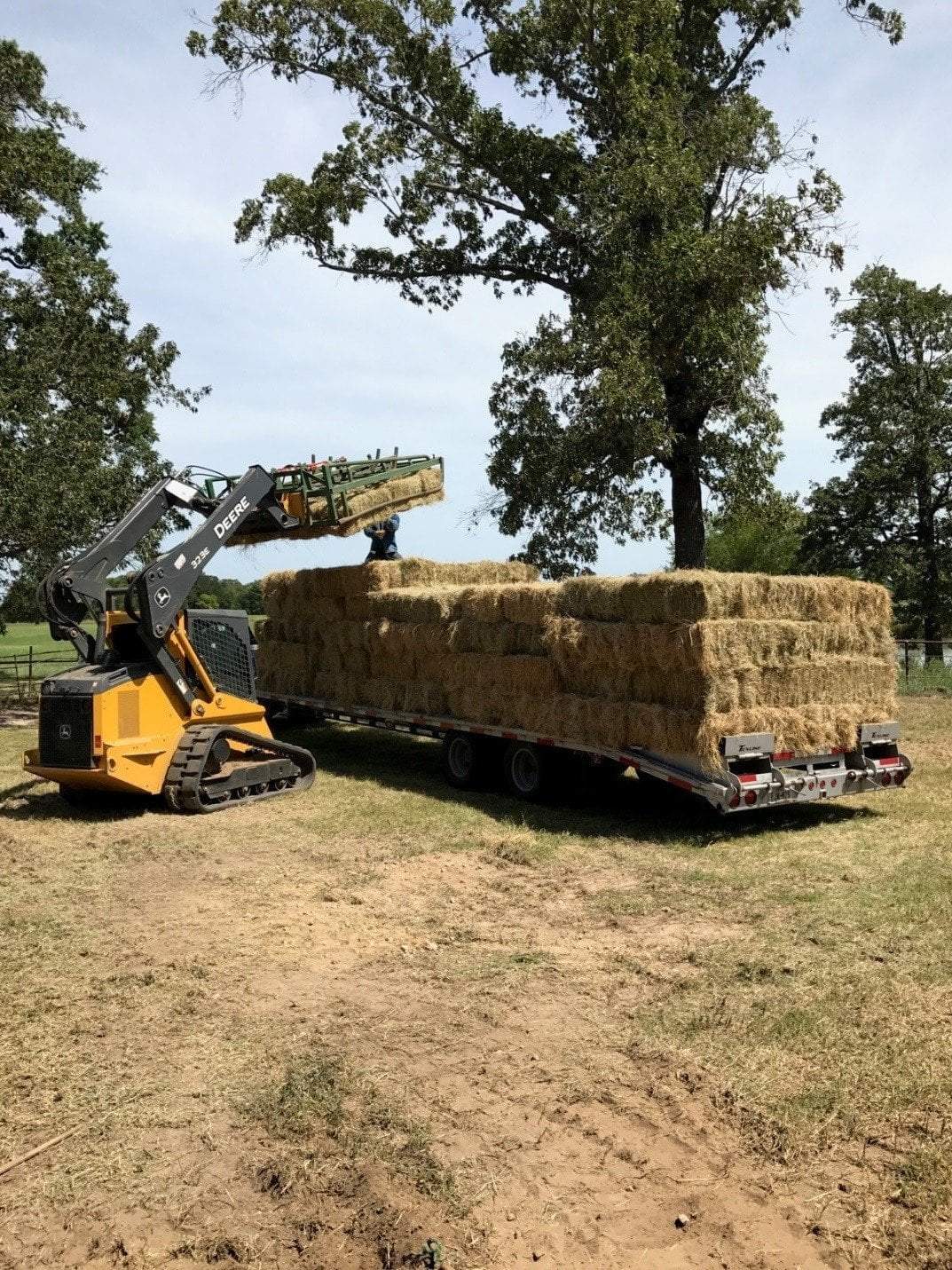 Here at JT2 Beef we have many different parts to our business. To be great at raising cattle we must be great at raising high quality grass. The ranch is a little over 3 miles from top to bottom, but not all of our ranch is grazing land. We have designated fields that are specifically designed to grow high quality hay. What we don't feed to our livestock we sell to the public. We are very blessed to live in the green, plush, rolling hills of East Texas where rain is plentiful for most of the year. This affords us with the ability to raise high quality hay.
Our ability to grow plenty of hay affords us with the opportunity to sell horse quality hay to the public. Our hay meadows are fertilized and cared for with all-natural ways of production. In fact, we go as far as to using all-natural rabbit tea to fertilizer and treat our pastures and hay fields.
In need of a large volume of hay for your horses or livestock operation? We might be a resource for you. If you purchase 200 bales or more, we can deliver with in a local area.   
If you find yourself in need of some high-quality hay before the winter give us a call. Remember you can either pick it up here at the ranch or we can deliver it to your location.
Leave a comment
Comments will be approved before showing up.