Pasture Raised Patties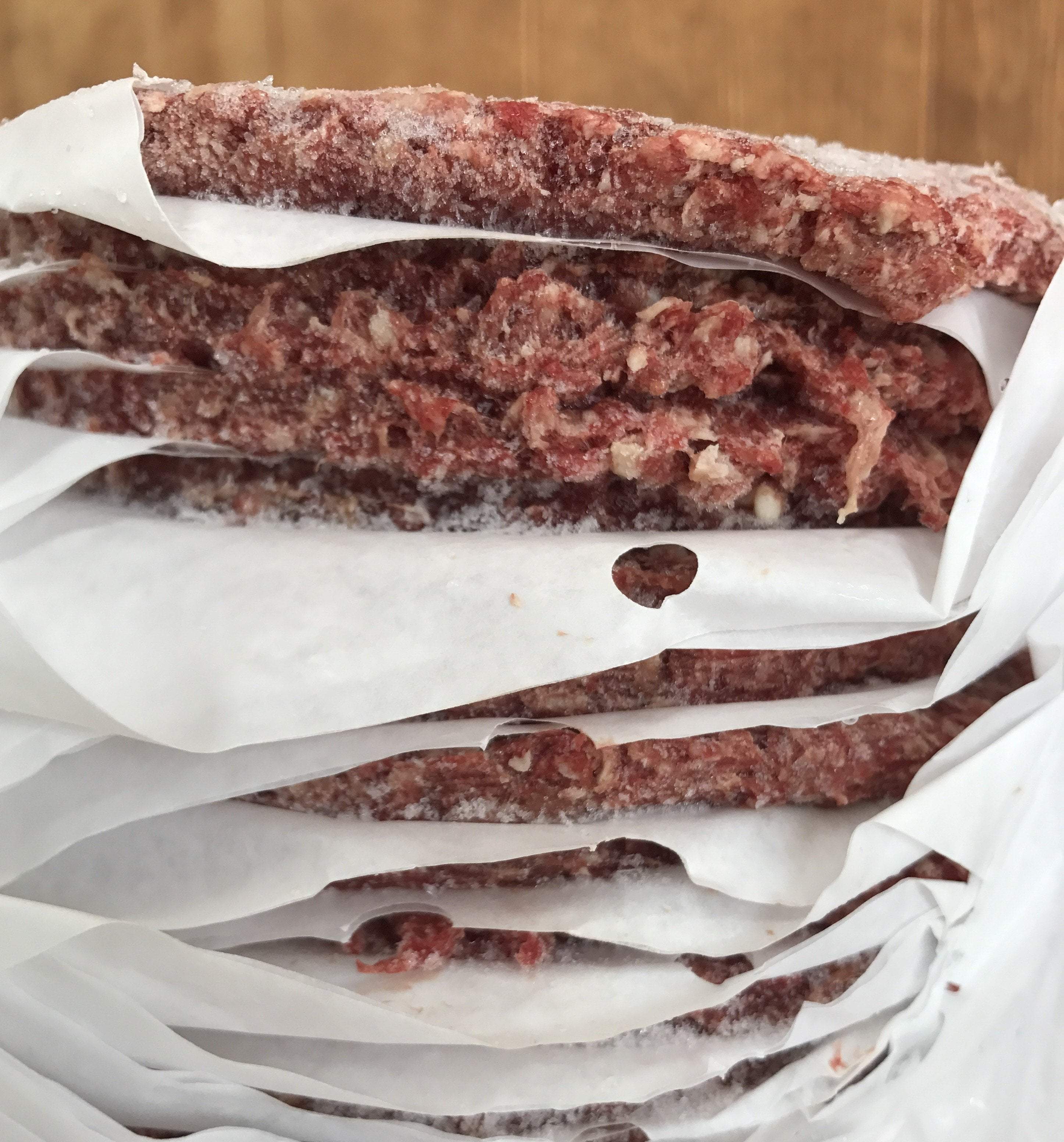 Summer time is grill'in time! The best memories come from grilling in the back yard, kids playing, while watching the sun go down. What a picture perfect scene. Imagine, the smokey smell of beef straight off the ranch sizzling in the back ground. A perfect balance of your own seasoning, mixed with high quality all-natural lean beef. Listen to the spatula singing the soothing sound as it kisses the grill with perfect timing. Resulting in a perfect back yard burger hailed by your guests as the best they have ever tasted.
What is not painted in the picture is the amount of time and effort it took to prepare the burgers prior to the guests arriving. It is a lot of work rushing around, setting up all the ingredients, assembling and the burgers, and executing a successful cook out. Even though patting out burger patties is an age old tradition, most would admit they often that step could be bypassed. We have something you might be interested in.
We have created the 28 count patty box. This box consists of 28 - 5" 1/4 lbs. premade patties. These patties are assembled in a box, so all you have to do is pull the box out of the freezer, pop the patties apart, add your season blend, and grill to the desired finish. Simple and easy without sacrificing quality. We would love for you to come to the ranch and pick up a box or simply order on-line and we will ship it to you.
Tip: because our beef is on the grass at all times, making it a leaner cut of beef. Be sure not to overcook the burgers. Enjoy!
Leave a comment
Comments will be approved before showing up.