Welcome The Moore's Store in Ben Wheeler, TX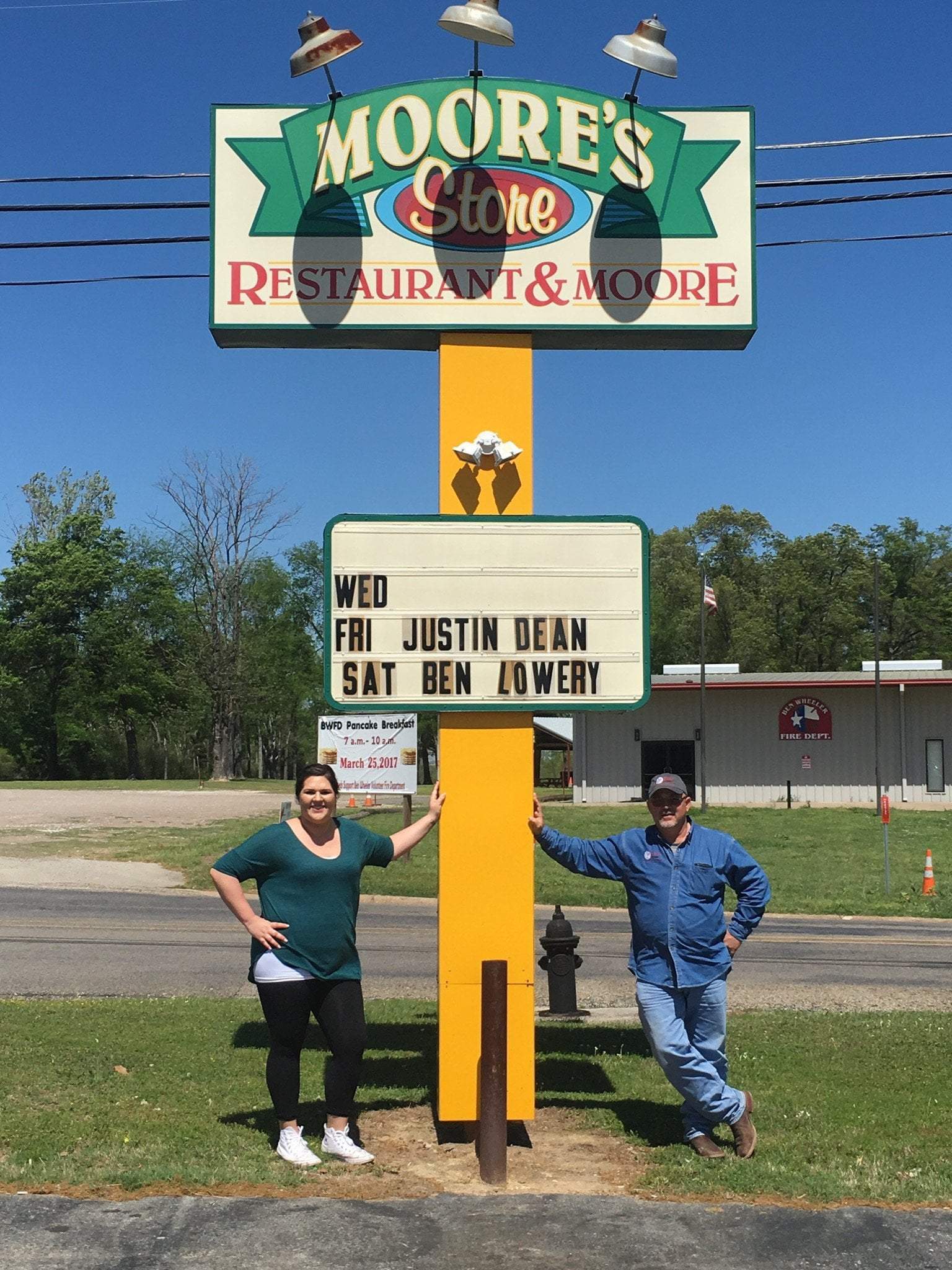 Are you looking for that perfect burger? I may have found it. We want to welcome "The Moore's Store" in Been Wheeler, TX to our family. They now offer JT2 beef for it's flavor, consistency, lack of shrink when cooked, and the way it holds together. The Moore's Store puts the customer first by choosing quality in their ingredients. The choice is clear when buying beef, they wanted to make sure their beef is homegrown, straight off the grass, with a great taste.
When you go to The Moore's Store - you have to get a burger. It is amazing they do a great job on the preparation and presentation. The portions are huge, no skimpy burger here, it is a full meal. Of course they use all-natural, no hormones, no antibiotics, beef that is on the grass all time and comes straight off the ranch...from www.jt2beef.com.
While at The Moore's Store you will enjoy the atmosphere that may be described as eclectically laid back with a down home feel. Their service is truly down home and enjoyable with southern charm.
Terry, one of our cowboys, went to try the burger first hand. He said the beef was cooked perfectly and the taste was amazing. He is listed along with Scarlett from The Moore's Store. So if you have never tried JT2 beef, here is your chance, go see Scarlett at The Moore's Store in Ben Wheeler, TX and ask her for a burger. You will love it. I do! Let me know what you think - I would love to see some of our customers go check them out.
Leave a comment
Comments will be approved before showing up.