Are you a dog lover?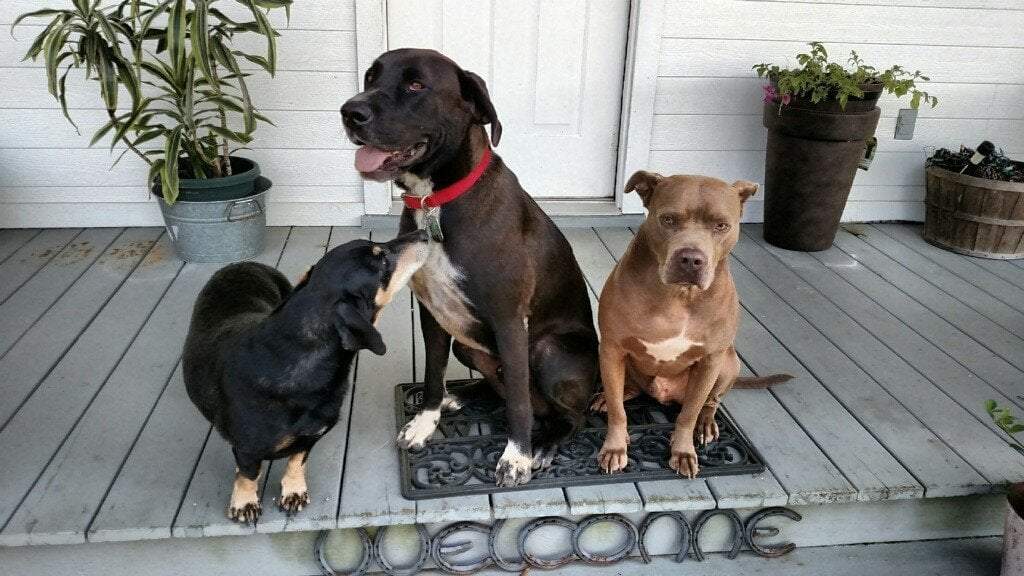 On our ranch the dogs a like characters in a book. Let me tell you they are full of life, love, and personality. We have the "star," comic relief, and yes even a "diva!"
Benny the "star" runs this ranch like he is in charge, and if you don't believe me, just sit back and watch. Benny reminds me of a real life "Hank the Cow Dog", from the children's book (www.hankthecowdog.com). Benny is a Black Lab/Catahoula mix. He wakes early and waits by the door ready to go to work. Benny goes everywhere with the boss. He goes camping and even goes out with the cowboys when it is cattle moving time. Benny has a few side kicks as well.
Wiener, a dachshund mix, is both the brains and the diva of the outfit. Don't forget about Red,  the slow moving Pitbull looking for ever opportunity to sneak in the office to lounge in the cool air. So, if you want to come out and meet the cast, just give us holler. Benny, Red, and Wiener would love to get a good scrap from a friendly face, so come out and visit JT2 Beef and our pups.
Leave a comment
Comments will be approved before showing up.