5-Step Mouthwatering Crockpot Chili Recipe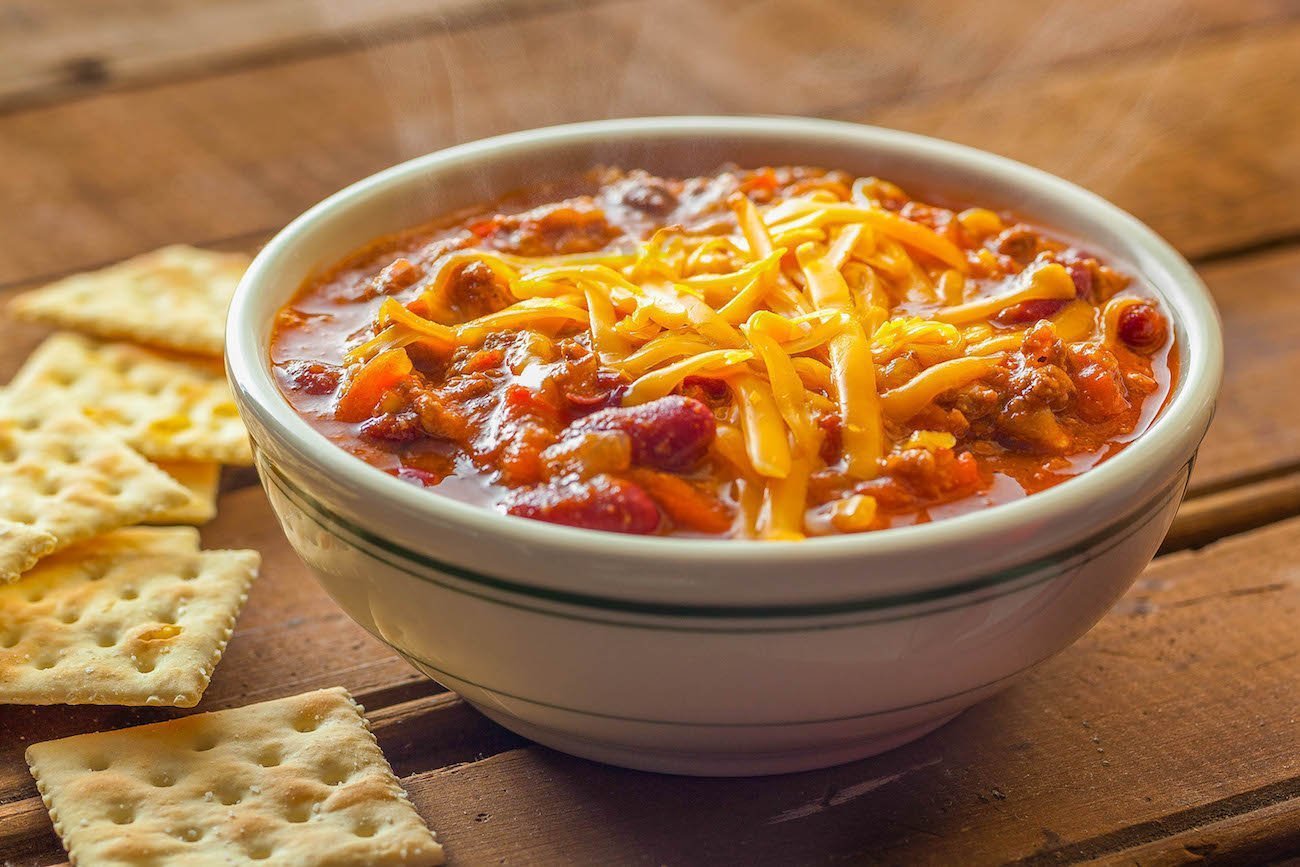 Crockpot Chili
I haven't always been the most confident cook in the kitchen, especially when it came to cooking for people outside of my family. Naturally, you want everyone to enjoy your food, right? Easily enough, with some practice, I've found that my knowledge has grown deeper and my skills have improved! Also, learning to roll with the punches doesn't hurt. However, we may still have our little moments of doubt. (its totally fine) So, in moments like this, I like to lean on recipes I know have been a success!
A lot of us have kids and know that particularly during the "Holiday Season", we find ourselves attending fall festivals, fundraisers, cook offs or whatever the social gathering may be. Also, within our parental roles, you may commonly find yourself volunteering to bring a food item. Once you've finished penciling your name on that volunteer sheet, those wheels start turning. That small list of questions you repeat over and over in your head have arrived! "What am I going to bring?", "Should I just grab something pre-made from the store?" or one we may revert back to sometimes, "What if they don't like it?." Well my friends, you can push those questions and fears aside, because this easy chili recipe is guaranteed to re-boost your confidence and be a huge hit!
This chili requires minimal kitchen prep time and your crockpot does the rest! (always music to my ears) My crockpot is one of my best tools in the kitchen! As we all know, its a game changer. Its one of the best gifts I've ever received! So, if you don't have one, I recommend getting one! They are incredibly handy and are reasonably priced. Very worth the small investment!
You'll find this delight also goes perfect with cold weather, is great for crowds, and tastes heavenly!!!
Let's get started! 
INGRIEDIENTS
1 stalk celery chopped

1 onion finely diced

1 ½ tbsp chili powder

1 tsp cumin

½ tbsp garlic minced

1 15 oz can diced tomatoes

1 15 oz can tomato sauce

1 15 oz can dark red kidney beans

1 15 oz can beef broth

1 tsp Worcestershire sauce

salt & pepper, to taste

Toppings: shredded cheddar cheese, chopped onions and sour cream
INSTRUCTIONS
1. In a sauté pan, brown and crumble ground beef with celery, onion and garlic over medium high heat (until meat is completely brown and vegetables are tender).
2. Drain excess grease and pour beef mixture into your Crock Pot.
3. Open cans of tomatoes, tomato sauce and kidney beans (do not rinse or drain), beef broth and add into your crock pot.
4. Add chili powder, cumin, Worcestershire sauce and mix thoroughly. Add salt and pepper to taste. Cover with lid and cook on low for at least 4-6 hours.
5. Taste before serving and add more salt and pepper as necessary.
When serving, I suggest putting your toppings in bowls, allowing your guests to pick and choose whatever they like. In addition, I believe this is best paired with a side of sweet cornbread or a platter of crackers! You can't go wrong with this chili. Trust me, you're going to need a bigger bowl!
Leave a comment
Comments will be approved before showing up.