Texas Hash Recipe - With All Natural Ground Beef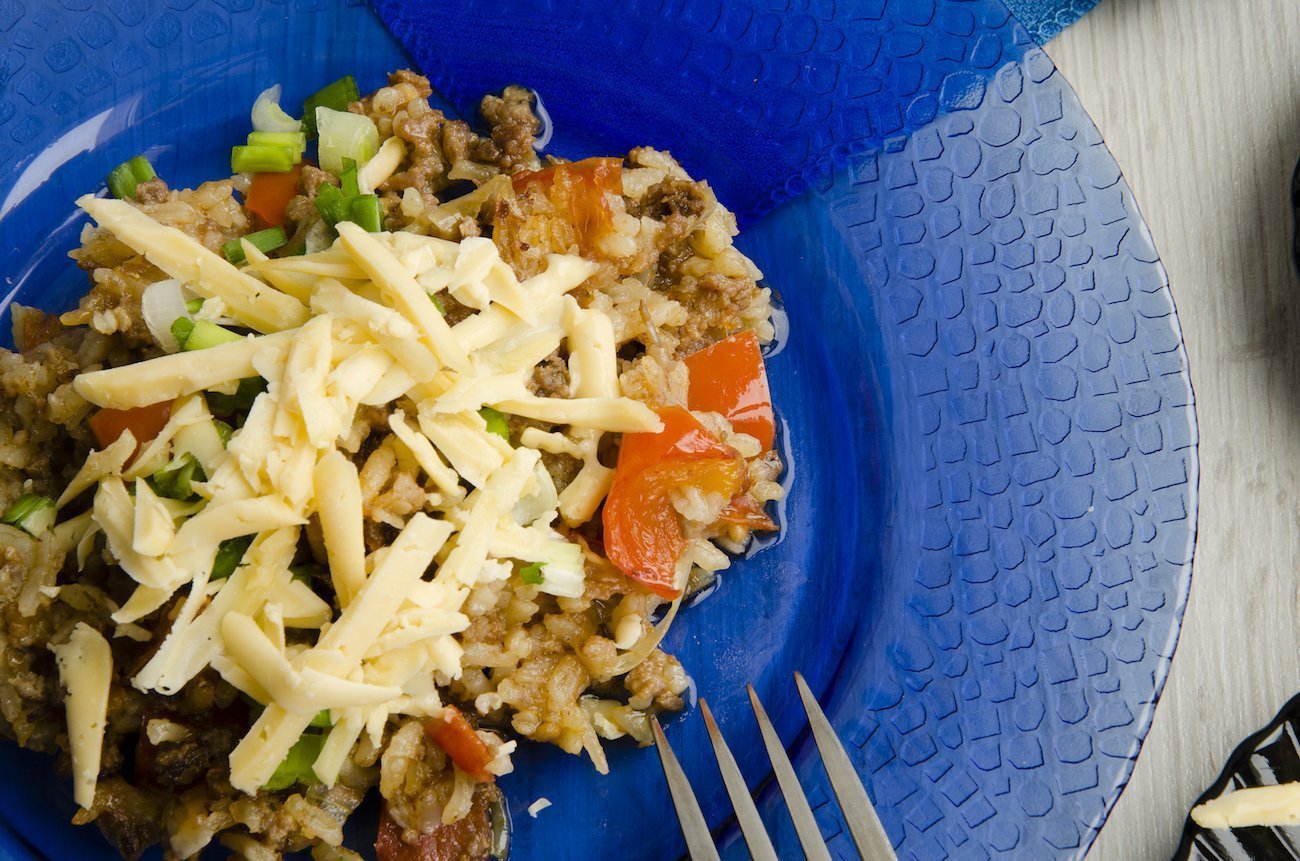 Texas Hash
Its that time of year again! Summer is long gone, school, work and our daily routines have started back up and we've had to kick things into high gear. With these "new" daily adjustments, we've all had those days- the ones when you get home and the last thing you want to do is spend the remainder of your evening preparing some spectacular gourmet meal.
Yes, you could reach for those takeout menus, but we bet you'll feel better if you fix something homemade instead. If you can relate, you'll be happy to know that dinner is just minutes away with this quick and easy ground beef recipe called Texas Hash.
Why is it that even the thought of a southern cooked meal gives us a sense of comfort? Well, the South is very well known for its diverse culinary offerings, where food is as much a part of the region as its vast history. So, we're excited to share this southern-inspired dish which has big, big flavor! As we've all heard before, everything's bigger in Texas!
Don't worry, anyone can throw this dish together. You'll be glad to hear this meal can be made with some convenience foods, such as diced tomatoes, quick rice and ground beef (which I always keep on hand in my kitchen). This recipe is comforting, filling, and best of all stress and mess free!  You'll be clocking in and out of your kitchen in no time!
Hunger will be a thing of the past after you eat this Texas Hash!
First thing I always do is gather my ingredients, so that they're within reach.
For this Texas Hash recipe you will need:
• 2 tablespoons olive oil 
• 1 cup diced onion 
• 1 cup diced green bell pepper 
• 1 tablespoon minced fresh garlic 
• 1 pound ground beef (Shop JT2 all natural ground beef)
• ½ teaspoon dry mustard
• 2 teaspoons chili powder
• 2 teaspoons kosher or sea salt
• ¼ teaspoon freshly ground black pepper
• ½ cup white rice
• 2 tablespoons tomato paste
• 1 can diced tomatoes (undrained)
• 1 cup water
1 teaspoon Worcestershire sauce

1 cup shredded cheddar cheese
Another great thing about Texas Hash is that you can adjust the seasonings and other ingredients to suit your taste preferences! Keep in mind, this is a TEXAS recipe! So, anything other than ground beef just wouldn't do!
Also, I like to pair this dish with a side on old fashioned corn bread. The duo really hits the spot! You won't have to tell your family twice that dinner is ready!
So, get your skillet out, and thats all you'll need! This is a one skillet meal, and if you're anything like me, the less dishes the better! Now, lets get you cooking!
Instructions
Step 1: Once you have everything in hand, heat olive oil over medium heat.
Step 2: Add all natural ground beef, onion, garlic and peppers to skillet. Brown the meat and add chili powder, dry mustard, salt and pepper.
Step 3: Add your rice and cook for two minutes letting the rice absorb the liquid.
Step 4: Add the tomato paste and let cook for about one minute.

Step 5: Add canned tomatoes (undrained), water and Worcestershire sauce. Stir and cover with lid. Let simmer for 20 minutes with lid on.
Let all your flavors mingle!
Step 6: When time is up, remove the lid and fluff the mixture. If the mixture is too wet continue to let it cook for another few minutes with lid off, then sprinkle shredded cheese on top, letting it melt for a moment.
Now, you are ready to serve!
There are few things in this world that I find more delight in, than my family gathered around my table enjoying a home cooked meal!
Y'all enjoy!
Leave a comment
Comments will be approved before showing up.